Loan

Rates


as low as

19

.

99

%
LendDirect is

there for you.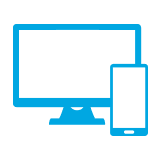 15 Minute Funding
Opt to deposit your cash advance funds viaInterac e-Transfer® and receive your money in as little as 15 minutes!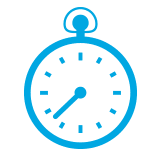 No Reapplying Necessary
Receive no-fee cash advances up to your approved credit limit any time, as many times as you need without ever having to reapply.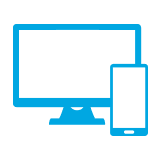 Online or By Phone
To apply or for loan maintenance visit us online or call 1-855-630-5363. If you're unable to make payment on an existing loan, call 1-855-930-5363.

Line of Credit

vs. Installment Loan

Typical payday loans mean high interest rates and a short time to use and repay the funds. With so many personal loan options featuring lower interest rates, how do you decide? To help put your loan options into perspective, we have outlined two types of personal loans.
LendDirect Line of Credit
Lower Interest than Payday Loans

Access Credit as Long as You Need
Typical Installment Loan
Lower Interest than Payday Loans

One-Time Access to Credit

Must Reapply to Get More Money
P.S. We think Line of Credit wins
Are you really willing to settle for limited flexibility when a line of credit offers so much more? The answer is simple: you shouldn't. And with LendDirect, you don't ever have to.
Apply Now
The LendDirect Difference
LendDirect was founded on creating better Canada personal loan options. We saw a lack of flexible loans in the market so we made a point to change that. Unlike other personal loan options, a LendDirect line of credit works similarly to a credit card. If approved, we provide you with a credit limit and you choose the amount of your credit to use,when to use it and how long to use it for. Other Canadian lenders only offer personal loans like installment loans that limit how and when you receive your funds. Well Canada, say goodbye to mediocre and hello to the new wave of lending because LendDirect is there for you. But don't just take it from us - see what our Customers have to say:
The Endless Possibilities of a
Line of Credit
Our Canada personal loans make it easier to manage unexpected expenses like home and auto repairs, cover bills when you fall short or cover major life purchases such as paying off debt.
What is a Line of Credit?
Wondering what exactly a line of credit is? Well you've come to the right place. We think a line of credit just happens to be the most flexible way to receive a personal loan, but we could be a little biased.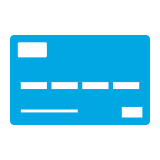 Convenient and Flexible
A line of credit is a personal loan that works similarly to a credit card without having to carry yet another pesky card in your wallet. If approved, we provide you with a credit limit to borrow from. After signing your loan documents, you are ready to access your funds.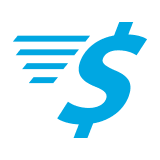 Unlimited Cash Advances†
Request a cash advance either through your online account or by speaking with us over the phone. Once requested, you will receive your funds via direct deposit or throughInterac e-Transfer® in as little as 15 minutes.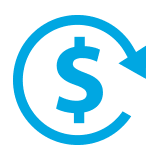 No Reapplying Necessary
As you pay back your cash advance funds, that amount gets added back into your accessible credit as soon as your payment clears. If you choose to pay off your entire borrowed amount, we will keep your line of credit open with a zero balance for one year, just in case you would like to take advantage of another cash advance that won't require you to reapply.
The LendDirect
Line of Credit Process
2Check Yourself

Submit documentation verifying your income to receive a final lending decision.

3Get Your Money

If approved, receive your funds in as little as 15 minutes via Interac e-Transfer ®.

4Access More

Get additional cash advances anytime you need up to your approved credit limit.